Pernod Ricard, Ontañón, Universidad de La Rioja, Encore-Lab
Proprietary sensors, integration, Sigfox communication, software
Project description
This project was born out of the need for field technicians to monitor crop status. They needed hardware to take agro-climate data from different sensors and software to support it.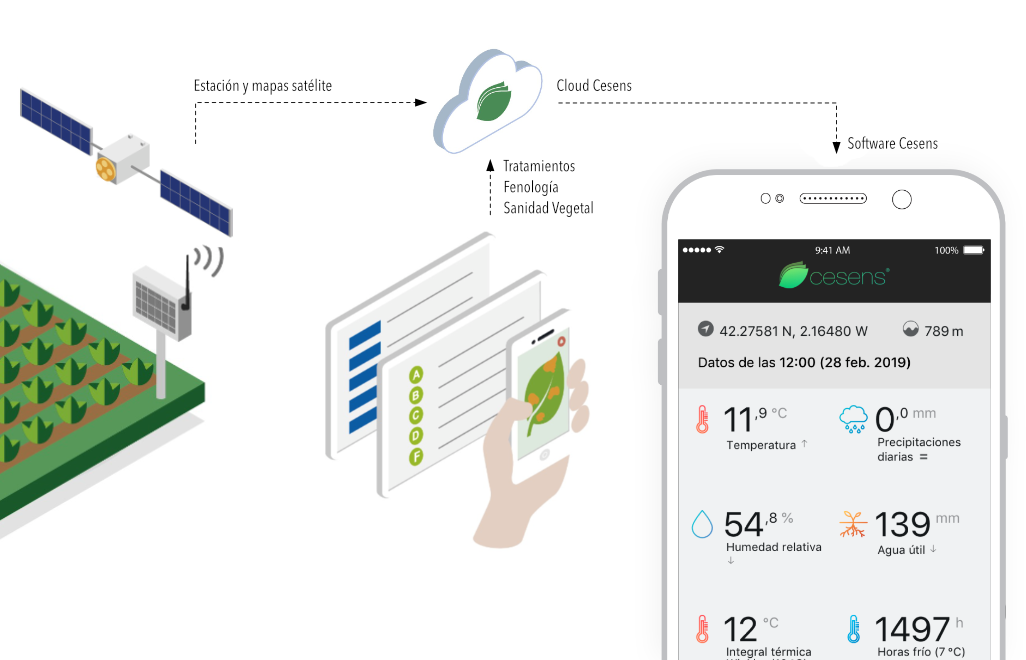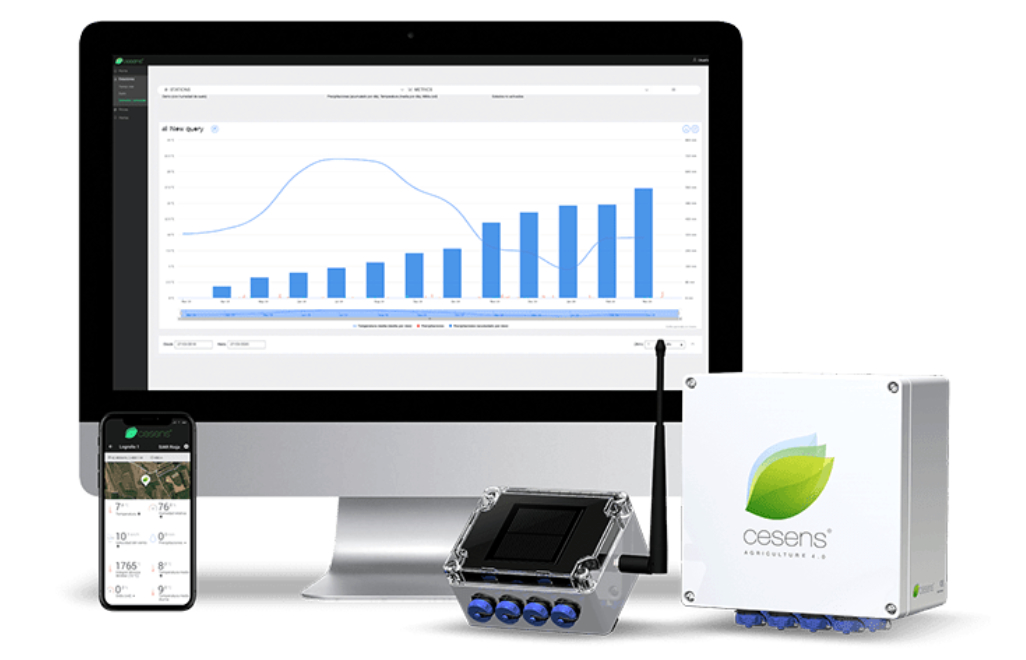 Reply from Encore-Lab
Encore Lab developed a first V.1 station with a capacity of up to 14 sensors and software for iOS and Android as well as a desktop version. Nowadays more sizes have been developed, such as the cesens mini (4 sensors) or the cesens micro (1 sensor).
Results
The result was the birth of a leading brand name in the sector. With almost 10,000 users, cesens has become a very versatile and comprehensive tool for crop monitoring. Más información en www.cesens.com